Mladi novosadski thrash metalci Architect of Pain objavili lyrics video "Evil Fate"
Architect Of Pain je thrash metal bend iz Novog Sada. Osnovali su ga ritam gitarista Milan Bogdanović i bubnjar Đorđe Tokin, a njima su se ubrzo priključili solo gitarista Daniel, basista Nikola i pevač Daniel, te je originalna petorka svirala heavy i thrash metal, najpre obrade, a ubrzo i autorske pesme. Objavljene su dve autorske pesme u ovom sastavu: "Sands Of Time" i "War In Heaven" do kraja 2019.godine.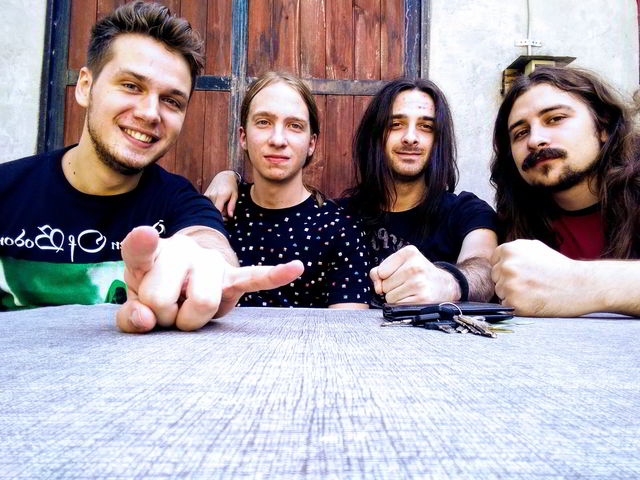 Od februara 2020.godine se postava benda menja. Ostaju osnivači benda tj. ritam gitarista i bubnjar, a njima se priključuju Predrag Tasić kao vokal-basista i Aleksandar Vujinović na poziciji solo gitare. Tako je uz nove članove bend promenio stil, te je žanrovski uznapredovao. Thrash i death metal postaju glavni elementi novog zvuka benda. Od septembra 2020. godine je AOP još jednom promenio sastav. Na mesto solo gitare dolazi Marko Bjelica, i sa njim je bend nastupio na novosadskom Blokstok Festivalu (10.oktobar 2020.).
Ovaj aktuelni sastav benda je 15. novembra 2020. snimio pesmu u "Piknik" studiju pod nazivom "Evil Fate", koja je ujedno i prvi official lyrics video, objavljena 18.novembra 2020. na zvaničnom kanalu benda. Takođe je bend do sada nastupao na raznoraznim svirkama u Novom Sadu, Inđiji, Beogradu, Nišu.