Buč Kesidi objavili vinilno izdanje albuma Euforija
Buč Kesidi su objavili vinilno izdanje hvaljenog albuma "Euforija". Limitirana serija crvenih ploča po svemu sudeći neće ni stići u prodavnice jer je kompletan tiraž od 500 komada gotovo rasprodat za manje od dve nedelje i to samo u preorderu preko sajta benda. U prodaji je još samo tridesetak komada i to isključivo na sajtu benda na adresi https://buckesidi.com.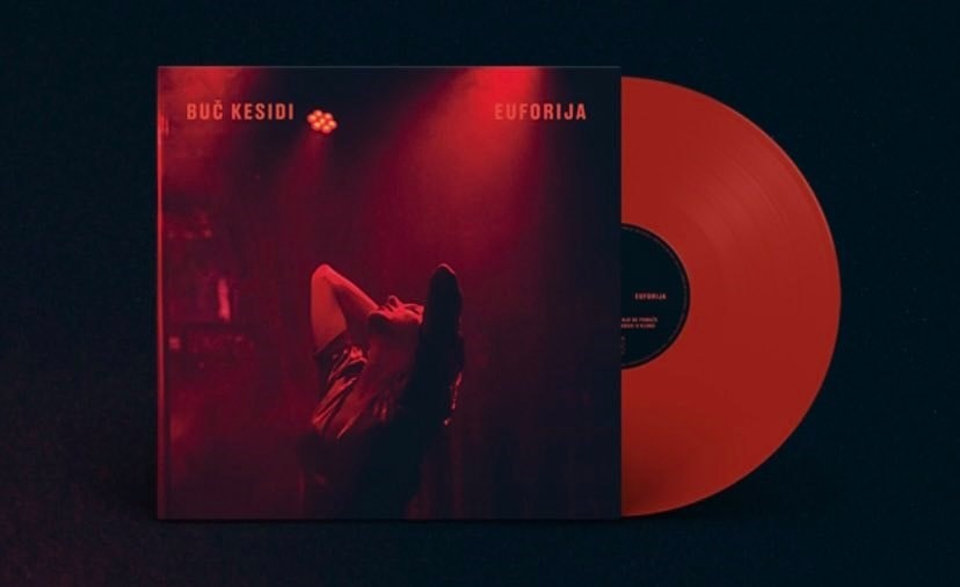 "Nakon digitalnog i koncertnog uspeha albuma "Euforija" kojim smo oduševljeni, drago nam je da Buč Kesidi konačno može i fizički da uđe u vaše domove u vidu ove prelepe crvene ploče ograničenog tiraža" navode članovi benda. 
Snimanje i izdavanje albuma podržali su Sokoj i OFPS, dok su vinilno izdanje zajednički objavili izdavačke kuće Kontra i Ammonite.
Album "Euforija" benda Buč Kesidi bendu je doneo nominaciju za prestižnu nagradu IMPALA za najbolji nezavisni evropski album godine kao i put na prestižni Eurosonic festival koji je održan u januaru u Holandiji. Album je objavljen krajem prošle godine za izdavačku kuću Kontra, a sa albuma su se već izdvojili hitovi  "Nema ljubavi u klubu", "Đuskanje ne pomaže",  "TIHO" i "Subota".
10/10 Ravno do dna, 9/10 Balkanrock, 5/5 Esspreso, 4/5 Muzika.hr, 9/10 StereoArt Magazin, Ziher.hr samo su neke od ocena novog albuma benda.
Album Euforija se našao na svim relevantnim listama najboljih izdanja iz 2019. godine među kojima su i Muzika.hr, Singl godine po izboru publike Balkanrocka, Balkanrock – 25 najboljih albuma, Beehype – Best albums 2019, Tegla.rs – Hit godine, Muzika je Zvonko Radost – najbolji singl godine, Before After, Balkan Rock – 10 najbojih regionalnih singlova, Muzika.hr, Stereo Art – singlovi godine, Helly Cherry – 50 najboljih izdanja, Highway star magzine, Oblakoder…