Brkovi u The Quarteru – Intervju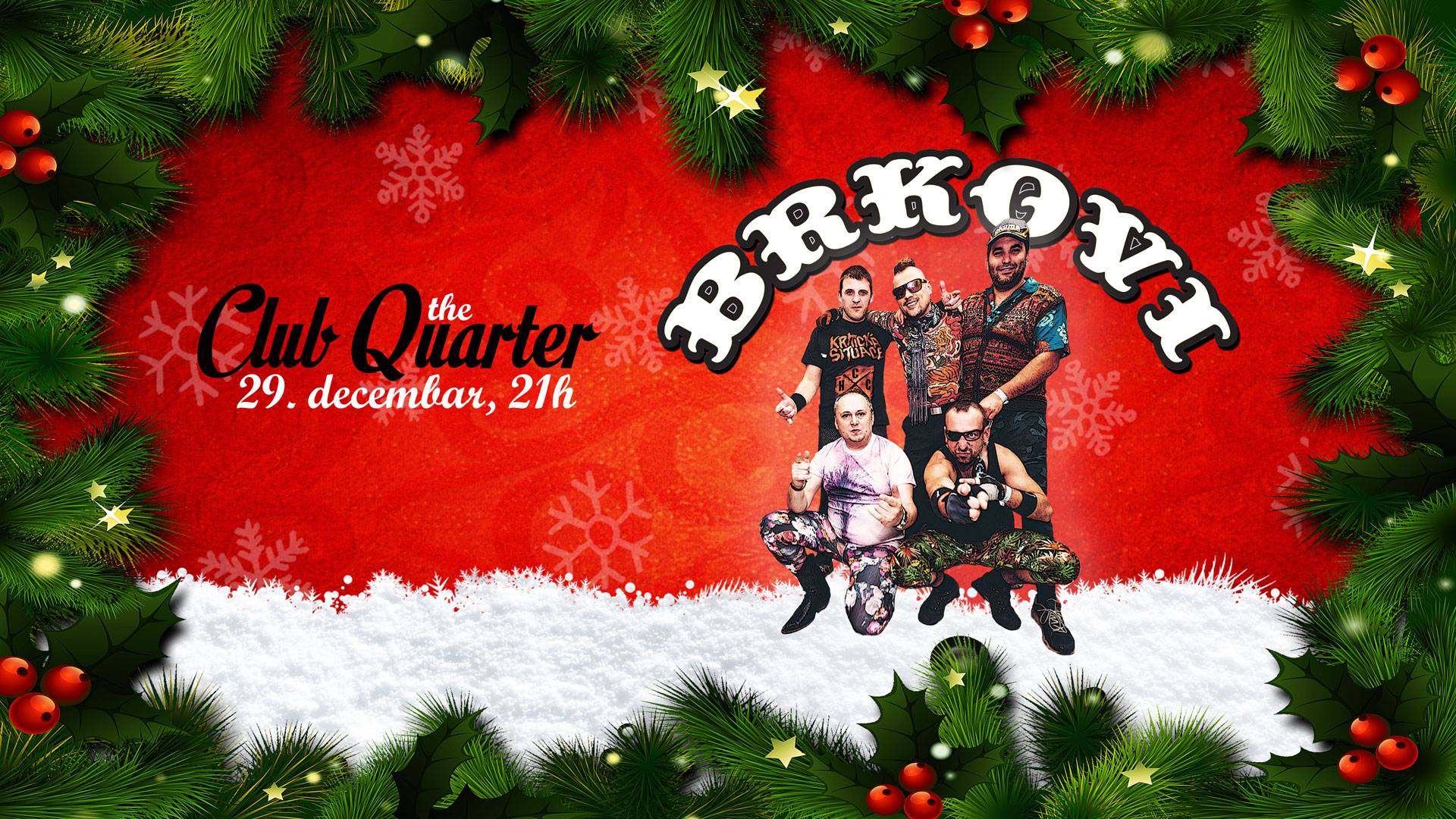 U vremenu kada svi nose brade, Brkovi definitivno dominiraju! Imali smo tu čast da sa frontmenom grupe Brkovi , Shamsom69 malo "proćaskamo" povodom dolaska u Novi Sad i koncerta koji je rasprodat 10 dana pre samog koncerta. Intervju je urađen pismeno, i prenosimo ga u celini.
Panketa: Od 2010 godine pa sve do danas, imali ste niz preuspešnih nastupa u Novom Sadu koji je rezultirao rasprodatim kartama 10 dana pre koncerta u Quarteru. S obzirom da ste osvojili Novi Sad i njegovu kritičarski nastrojenu publiku, da li je to zato što ste vi pridobili Novi Sad ili je Novi Sad pridobio vas?
Shamso69: Ljubav je obostrana.
  Od početka smo stvorili poseban odnos s ljudima u Novom Sadu, tako da se to vjerovatno prenijelo i na atmosferu na koncertima. Puno toga nas veže za grad… prijatelji, druženja, nastupi, lijepe uspomene.
Panketa: Provocirate publiku izgledom na sceni, spajate nespojivo, koju poruku želite da pošaljete takvim stajlinzima, šta vas motiviše na to?
Shamso69: Ne bih rekao da provociramo, jednostavno se odjevamo u skladu sa onim što sviramo. Barem tako mislimo.
Za nas ne postoje granice u muzičkim žanrovima ni u načinu odijevanja. Sve je dozvoljeno.
Panketa: Ove godine ste izdali 2 singla koja su naišla na sjajne kritike kod publike. Kada možemo da očekujemo novi album ili ste se preorijentisali na singlove kao isplativiju varijantu?
Shamso69: Još nismo odlučili. Mislim da ćemo izbaciti još nekoliko singlova, pa ćemo vidjeti hoćemo li to zaokružiti na jedno izdanje ili ne.
Panketa: Otkud toliko različitih profila ljudi na vašim koncertima, od advokata do starlete do pankera?
Shamso69: Zaista ne znam i ne mogu to objasniti drukčije osim da im se sviđa to što sviramo.
Panketa: S kakvom namerom ste krenuli i jeste li ikada zamišljali ovoliku popularnost i uticaj koji imate na muzičkoj sceni?
Shamso69: Mi smo samo htjeli svirati folk na način kako jedino znamo i umijemo, ništa nismo očekivali.
Panketa: Kraj je godine, svi podvlače crte i rezimiraju proteklu godinu, šta je to što je 2017-a godina donela bendu Brkovi?
Shamso69: Mnogo toga lijepog, nastup pred 100 000 ljudi, 2 nova singla, puno druženja i putovanja, nastupali smo prvi put u Engleskoj i Rumuniji, takodjer posjetili smo Bugarsku i Irsku, naputovali se i nasvirali svuda. Bilo je nekoliko zaista nezaboravnih nastupa. Dosta smo svirali i u Sloveniji. Usput smo dosta naučili i stekli gomilu novih iskustava i sto je najvažnije, prijateljstava.
Panketa: Za kraj,gde je after?
Shamso69: Pretpostavljam kod Pode u Kafani ili možda u Oblomovu. Ali tko zna hoće li itko biti sposoban za after posle nastupa.
Još jednom se zahvaljujemo bendu Brkovi na saradnji,u ime celog tima Liman Crew-a poželeli smo im srećnu i uspešnu narednu godinu, s nadom da ćemo sledeći put kad budu gostovali u Novom Sadu imati priliku i uživo da se ispričamo.
Večeras nas čeka još jedan sjajan nastup! Oni koji su stigli do svoje karte, vidimo se večeras, komentarišite, sharujte, tagujte drugare
.