See it my way iz Novog Sada izbacio je novi "Rooftop Session"
Akustični emo revival/pop punk bend see it my way iz Novog Sada izbacio je novi "Rooftop Session" na kojem prezentuje 2 autorske pesme zajedno sa jednom obradom.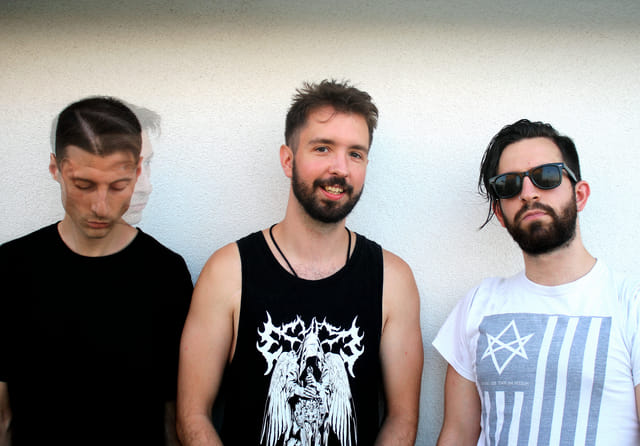 "Već par godina unazad samostalno snimamo videe i spotove za naš youtube kanal tako da smo vrlo lako došli na ideju da i ovog puta održimo tu tradiciju – prošle su sigurno 4 godine od poslednjeg "rooftop session" snimka, a ovim putem smo kroz druženje i tu neku "feel good" letnju atmosferu želeli da prikažemo gledaocima kako see it my way zvuči sa našim novim klavijaturistom Mladenom Nikolićem. Rezultat širenja zvuka se, po meni najbolje može čuti baš kroz ove tri numere: "dirt." je doživela reinkarnaciju sa skroz novim aranžmanom, "Firestarter" možda i najlepše prikazuje sadašnju punoću u zvuku sa dodatnom klavijaturom i pozadinskim vokalima, a između dve autorske se našla i nešto laganija obrada za pesmu "Helena" od benda My Chemical Romance. Live EP session-a ćete uskoro moći preuzeti i u audio formatu na našem bandcamp profilu.", objašnjava Mihajlo kocept iza live snimka.
See it my way predstavlja akustični emo revival/pop punk bend iz Novog Sada koji vuče uticaje emo revival bendova sa punk i hardcore etikama. Duo još od početka 2015. godine čine Dušan Đukić i Mihajlo Zorić a trenutno od većih svirki ističu nastup na To Be Punk festivalu i Exitu.
Iza sebe trenutno imaju EP pod nazivom "111" sa 6 pesama uz gomilu singlova na njihovom Youtube kanalu većinom popraćeni muzičkim spotovima. Ovom dvojcu se od nedavno u sastav priključio i njihov kolega iz benda Latebloom Mladen Nikolić na poziciji klavijaturiste radi još dinamičnijeg, učestalijeg i pre svega "punijeg" zvuka.