Dead Dog Summer objavili novu stvar "Diamonds and Thorns", a i spot takođe
Čakovečki post-hardcore bend Dead Dog Summer svoju saradnju sa zagrebačkom izdavačkom kućom Geenger Records najavljuju prvim singlom i video spotom za stvar "Diamonds and Thorns" s njihovog prvog albuma "A Place of Someday" koji izlazi u septembru ove godine.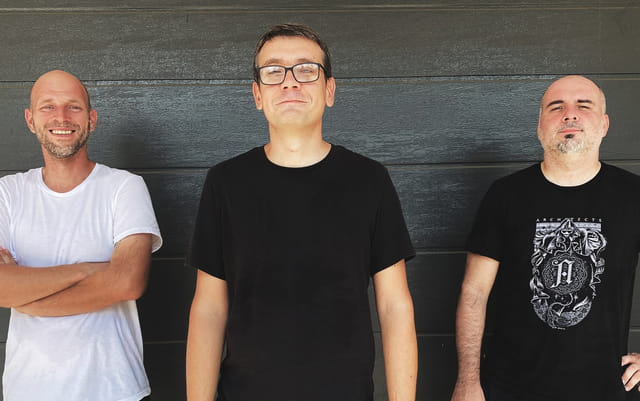 Bend je materijal snimao sam u svojoj prostoriji, a za mix i master je bio zadužen Ivan Jakić iz studija Kut Sobe. Spot su snimili u čakovečkom klubu Prostor, a za snimanje i montažu je bio zadužen Alex Drvenkar, poznatiji kao Zračni Alex.
Stvar "Diamonds and Thorns" je priča o uzimanju stvari i osoba "zdravo za gotovo" i poricanju stvarnosti u kojoj živimo, o konstantnoj vrtnji u krug i čekanju da se stvari u životu same poprave i strahu koji nas koči da bi napravili prvi korak ka svojoj sreći.
Dead Dog Summer je relativno mladi bend na hrvatskoj sceni, osnovan krajem 2020. godine, a čine ga Igor Bistrović na vokalu i gitari, Krešo Žerjav na bassu i vokalu i Boris Strahija na bubnjevima. Bend trenutno priprema promo turneju za jesen koja bi trebala pokriti Hrvatsku i okolne zemlje.
Stvar i spot su dostupni na svim streaming platformama putem Geenger Recordsa.
Dead Dog Summer na mreži
–> https://deaddogsummer.com
–> https://deaddogsummer.bandcamp.com
–> https://www.facebook.com/deaddogsummer
–> https://www.instagram.com/deaddogsummer