Recenzija albuma "Malestorm Imperium" benda Anguish Sublime
Možda sam nekada prolazio i pored plakata i natpisa gde je pisalo Anguish Sublime ali nisam mogao da pročitam jer font je toliko bodljikav da oči krvare od samog pogleda, nisam ni znao da u nas postoji ovako dobar bend. Slušajući novi album sjajnog Novosadsko-Temerinskog benda Anguish Sublime udaraju me dve asocijacije. Prva je od Njegoša koja kaže da čaša žuči ište čašu meda. Zašto ova? Pa zato što ovaj album na neki čudno nostalgični metalski način opisuje svetlo tamne kontraste panuniverzuma na momente u ropcu nadolazeće smrti iz bezdana kosmosa a na momente potpuno žuto creveno jesenji romantično. Druga asocijacija je koren, jednostavno osećam da ovaj album i ovaj bend imaju duboke korene koji im daju stabilnost i potencijal za širenje.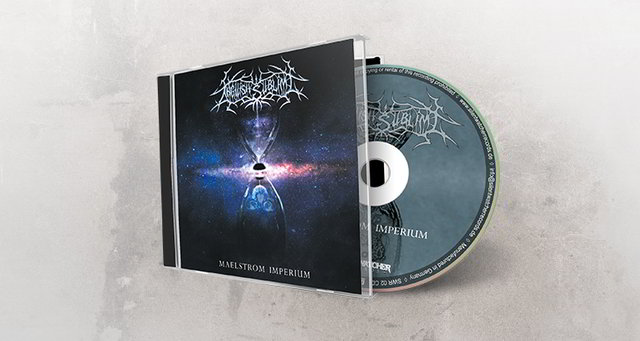 Čudno je ovo, slušajući ovaj album spuštam ramena a podižem čelo, atmosfera je nešto što je najjače na ovom albumu, znate, kad vas neko pita zašto je Stalker dobar film ili zašto je Half Life dobra igrica, vi odgovorite, to je atmosfera, jedostavno atmosfera ovog albuma je neverovatno snažna i uzima vas pod svoje vrlo brzo. Produkcijski ovo ostvarenje je na visokom nivou, možda na momente ima mesta za male korekcije vokala ali u svakom slučaju ceo album je precizno i detaljno konstruisan. Sa ovog sjajnog albuma na kojem ima devet pesama izdvojio bih predivni melodični ep Anguish Sublime, takođe to su i odlične Under the Lunar Blaze i A Sigh for the Goblin Godess.
Anguish Sublime sa svojim melodično-agresivnim zvukon i novim sjajnim albumom Malestorm Imperium uvode nas u atmosferu beskonačne praznine vaseljene protkane niotkuda izazvanom nadom. Ovaj album je za prepuštanje i razmišljanje, ima punoću i skrivenu strukturu koju svakim sledećim slušanjem sve više otkrivate.  Uživajte u zvuku ovog benda bodljikavog fonta i glasa a glatke gitare i duboke atmosfere.
Jozo Vrana