Claymorean objavljuju novi album "Eulogy for the Gods"
Novi album lazarevačkog hevi metal benda Claymorean (inače treći po redu, otkad bend radi pod ovim imenom), pod nazivom "Eulogy for the Gods", biće objavljen na CD-u tokom leta za dugogodišnjeg izdavača benda – Stormspell Records iz Kalifornije!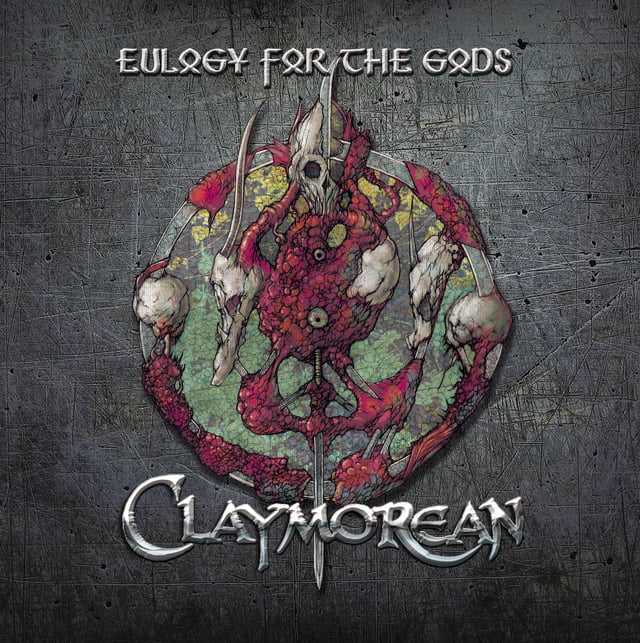 Omot novog albuma, kao i prateće promotivne fotografije, delo su Igora Stanića (Superhammer, Creation of Nothing). Za miks i mastering i ovoga puta bio je zadužen Boris Šurlan, dok će dizajn korica fizičkog izdanja raditi Tanya DeVries (autorka omota prethodnog albuma benda).
Na albumu se kao gosti pojavljuju i talentovani mladi gitarista Vladimir Novaković, kao i veteran švedske power metal scene, multiinstrumentalista Cederick Forsberg (Blazon Stone, Crystal Viper, Rocka Rollas) koji je ujedno i komponovao poslednju pesmu na ovom izdanju.
Produkciju albuma potpisuju Boris Šurlan i Claymorean, a lista pesama izgleda ovako:
1. Hunter of the Damned
2. Battle in the Sky
3. The Burning of Rome (Cry for Pompeii) (Virgin Steele cover)
4. Lords of Light (dedicated to Mark Shelton)
5. Spirit of Merciless Time
6. Mystical Realm (Deorum in absentia)
7. In the Tombs of Atuan
8. Blood of the Dragon (bonus track) (muzika i tekst Cederick Forsberg)
Claymorean su:
Dejana Garčević – vokal
Vladimir Garčević – gitara i prateći vokal
Uroš Kovačević – gitara
Goran Garčević – bas gitara
Marko Novaković – bubnjevi
Linkovi:
https://claymore1.bandcamp.com
https://www.facebook.com/claymorean
https://open.spotify.com/artist/5IiNtAzl0FHa7oTaXCuiSl
https://www.instagram.com/claymorean_official
https://www.youtube.com/c/ClaymoreanOfficialMetal