One Possible Option album "No King" je kao "Return of the King"
"Jebote ala je ovo dobro!" Izvinjavam se što počinjem recenziju sa jbt! ali zaista ovaj album i bend su Fucking awesome što bi rekli pijani teturajući englezi sa Exit-a. Bože zdravlja očekujem One Possible Option sledeće godine na Exit-u i to na najjačim binama, samo da ne bude ovog sranja sa koronom. Zamislite da odete u dobar restoran i posluže vas najboljim predjelom, vinom, preukusnim glavnim jelom i odličnim desertom uz sve sjajno osoblje i dobru atmosferu, e pa takav je ovaj album, cela priča, potpuni doživljaj.  Novi album Riječkog quarteta One Possible Option donosi nam tuce numera dubinski i detaljno osmišljenih i produkcijski perfekcionistički upakovanih. Svaka pesma liči na neku pesmu od gigantskih bendova iz devedesetih ali opet toliko je podjednako udaljena od svih da dobija sopstveni sjaj i identitet. Naslušanost, masan muzički bekgraund, nasviranost i kreativni potencijal momaka iz benda mogu se primetiti u svakoj pesmi.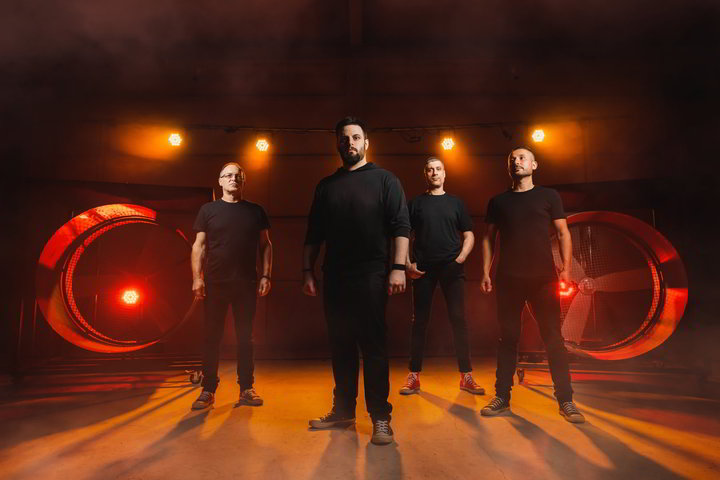 Hodam ulicom turio sam sluške u uši i slušam "Drown in the fire" gledam okolo zbunjene izgubljene ljude u kružnom toku postmodernog trashumanog sveta i ova mjuza je savršena podloga. Peglam košulju i đuskam uz "All we do today" svestan dinamičkog superpromenjivog karaktera današnjice, sutra ću sav skockan oštrim argumentima finim tonom lagano da odjebem sve silom postavljene lažne autoritete  i ova mjuza je prava podloga. Vozim kevu na hemoterapiju, slušamo moju omiljenu "No King" u mom autu koji je 2005. godište, prihvatamo jesenje boje života, uživamo u momentu sad i ovde, jebiga šta da vam kažem.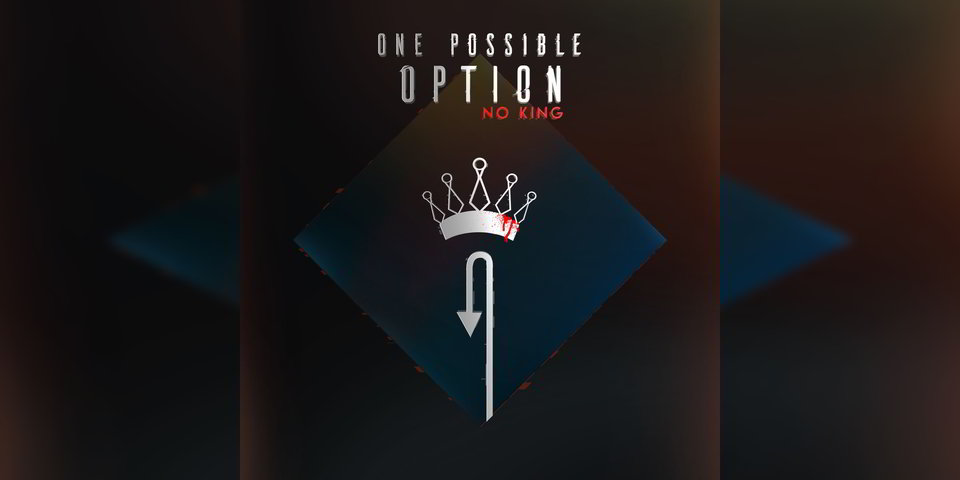 Prvo što bih izdvojio je sjajni vokal, zaista fina nepatvorena frekvencija glasnijeh žica koja nosi celu priču. Ispod vokala ritam sekcija, armirana i betonirana čvrsta konstrukcija. Gitara iskusna, vatrena i leteća kao zaštitno moćno polje sjebanog superheroja.
I da, naravno sve vreme ove recenzije izbegavam da napišem da album zvuči svetski, da tako je, zvuči, ali ajmo dalje od zvuka, ajmo do prenesene poruke i feedback-a, think about it.
"No King" je kao "Return of the King" ima taj epski momenat koji nam itekako treba na pragu kraja civilizacije. Uživajmo u dobrom zvuku  podstaknuti da i sami stvaramo nadajući se novim nivoima.
Jozo Krtola