Kamäradi objavili novi album "Metal infekcija"
Old-school metal bend Kamäradi iz Zagreba su 01.05.2022.g. objavili novi album (nakon EP-a "Impetus" iz 2016.g. i full length albuma "Surovo i sirovo" iz 2018.g.) pod nazivom "Metal infekcija" koji sadrži osam novih stvari (tracklist: 1. Kamäradi, 2. Metalka, 3. Njihov, 4. Crveni karanfili, crne ruže,5. Prokleta nepravda, 6. Metal infekcija, 7. Hrvatska šutnja, 8. Bolje svirat džabe,nego svirat svadbe) u saradnji sa (novim) izdavačem "Slušaj najglasnije/Listen Loudest" inače prvom muzičkom nezavisnom izdavačkom kućom u Hrvatskoj (i bivšoj SFRJ).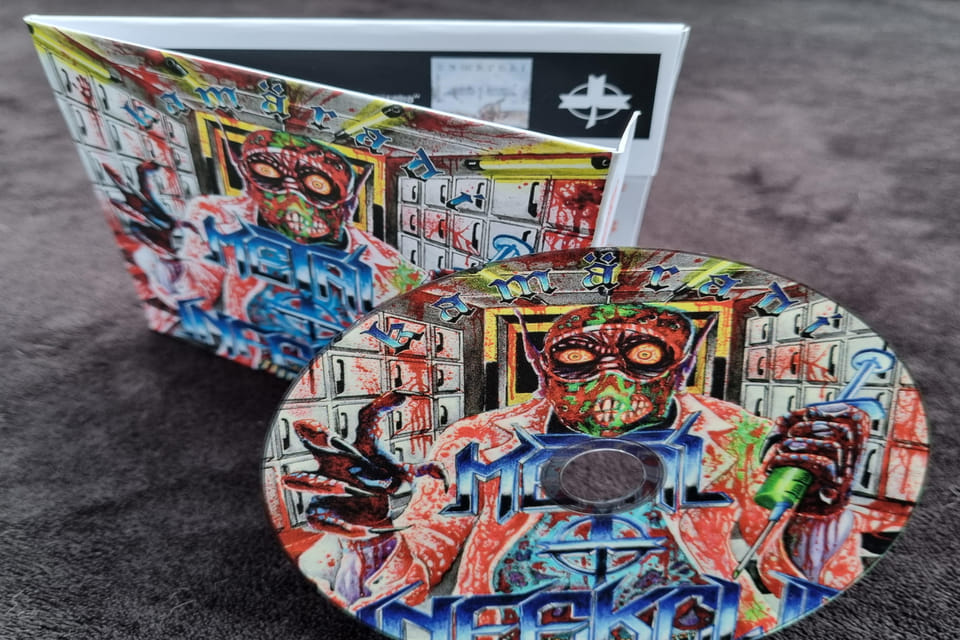 Snimatelj i producent je Robert Mahović – Maha ,u čijem studiju je album sniman i produciran poslednjih devet meseci, grafički dizajn albuma delo je Saše Brnića ("Arts of the Unspeakable"), a zanimljivost je da je na pesmi "Hrvatska šutnja" na klavijaturama gost bio Milko Kiš – "Deda" (Hladno pivo). Osim u fizičkom (CD) obliku, album je dostupan za preslušavanje i streaming na svim važnijim streaming servisima (Spotify, Deezer, Bandcamp itd.)
Bend će sledećih meseci koncertno promovisati album, a nakon održanog koncerta u splitskom Metal klubu "Eks" 07.05. 2022. , sledi nastup 24.06.2022. na dvodnevnom CAHNFEST-u u Trbovlju (SLO) .Ove godine bendu je pristupio novi član Mihael Mikac na poziciji lead gitariste, tako da je bend sada četveročlan (ostali članovi su: Željko Struški – vokal i ritam gitara, Mateo Češković – bubnjevi, Krešimir Rajković – bas) , što je rezultiralo još čvršćim i žeščim zvukom. Ujedno traju pripreme za snimanje spotova za pesme "Crveni kafanfili, crne ruže", te
"Metalka".