Koncert benda Slapshot, uz predgrupe Statico i First flame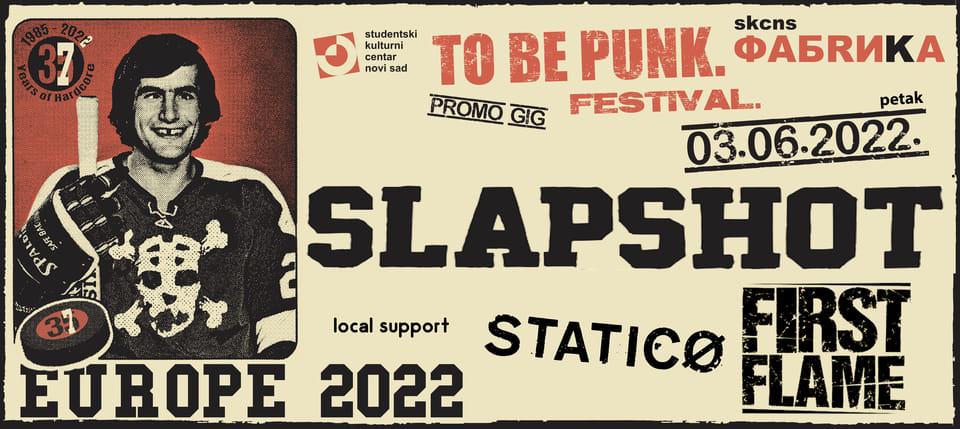 Legendarni bostonski hardcore punk bend Slapshot nastupiće 3. juna u SKCNS Fabrici. Pre dve godine bili su planirani kao hedlajneri na To Be Punk. Festivalu. međutim planove je pomutila pandemija koronavirusa. Na sreću, okolnosti su se značajno promenile tako da sada nema prepreka da ih gledamo i slušamo u Fabrici. Ova svirka je zagrevanje za To Be Punk.Festival. koji se ove godine održava u novembru.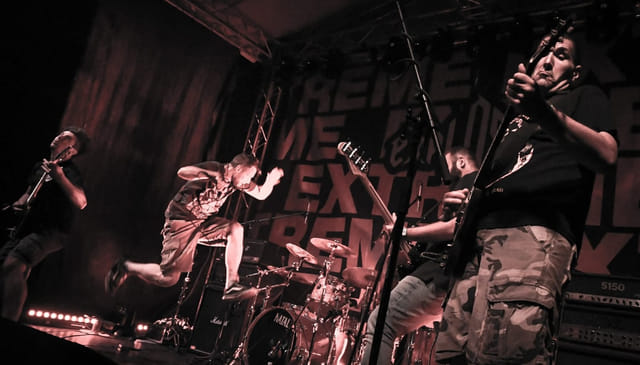 Kao predgrupe, nastupiće Statico i First flame. Statico, novi beogradski bend sastavljen je od veterana domaće scene koji su svirali u bendovima koje ste mogli da gledate u proteklih 20 godina (Unison, Jaibo!, 36 Daggers…). Nedavno su, u Beogradu, imali prvi nastup, a ovo će im biti prvo pojavljivanje pred novosadskom publikom. Uskoro bi trebalo da objave i debi 7'' album za Refuse Records. Pored njih, nastupiće i dobro poznati novosadski hard core bend First flame, koji bi uskoro trebalo da objave drugi studijski album, a neke od novih pesama po prvi put će odsvirati na ovom koncertu.

Ulaznice su u pretprodaji od petka, 6. maja, i mogu da se kupe online na http://www.gigstix.com/ kao i na prodajnim mestima Gigstixa. Early bird ulaznice koštaju 999 dinara, a regularna cena ulaznica u pretprodaji biće 1.200 dinara. Na dan koncerta cena će iznositi 1.500 dinara a ulaznice će moći da se kupe na biletarnici Fabrike. Vrata Fabrike otvaraju se u 20 časova. Koncert će početi u 21 čas.