Kevlar Bikini objavio novi spot uoči britanske turneje
Beg u šumu! Zagrebački HC/noise/metal trio Kevlar Bikini objavio je spot za pesmu "Feral Fun" s aktualnog albuma "OPT-OUTism"
Za samu pesmu bend kaže: "Feral Fun govori o bijegu, kako mentalnom tako i fizičkom, od društva i društvenog ustroja. Pjesma je napisana prije nekoliko godina, ali u današnjedoba je prilično aktualna s obzirom na sve draži civilizacije koje se u posljednje vrijeme prikazuju u punom sjaju."
Video je, u skladu s temom pesme, snimljen – u šumi i obiluje neobičnim kadrovima i zanimljivim detaljima. Kao i obično, bend sve radi sam, od produkcije preko snimanja do montaže.
"Plan je snimiti spotove za svih deset pjesama s albuma. Feral Fun je šesta. Dakle, još četiri pa odosmo u šumu", kažu momci iz benda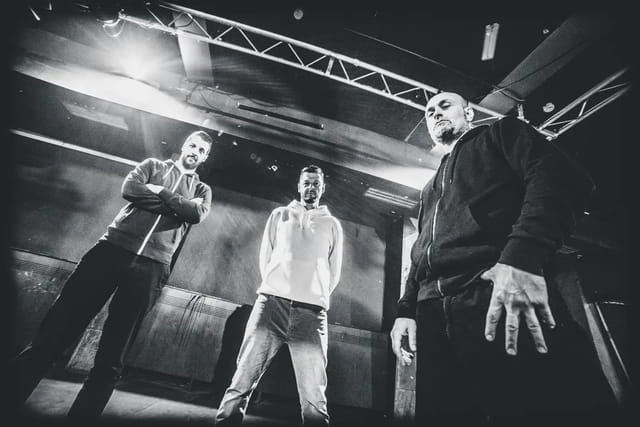 Inače, Kevlar Bikini se priprema za nadolazeću britansku turneju s bendom Killed A Fox. Turneja započinje 15. marta 2022. u luksemburškom u klubu Vantage, a nastavlja se u Engleskoj i Škotskoj, gde će bend nastupiti u sledećim gradovima:
16.03. Norwich, The Brickmakers
17.03. Liverpool, Outpost
18.03. Bannerman's Bar, Edinburgh
19.03. Glasgow, Official 13th Note
20.03. Newcastle, Trillian's Rock Bar
21.03. Nottingham, Rough Trade
23.03. Birmingham, Scruffy Murphys
24.03. London, The Black Heart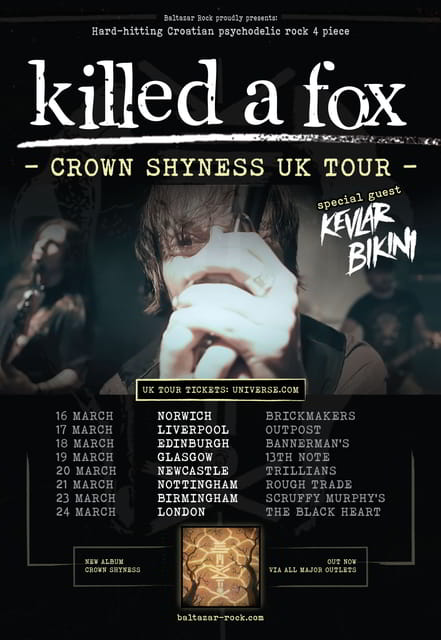 Hrvatska publika moći će ih videti na koncertima 21.aprila u Zagrebu i 23.aprila u Sisku.