The Daltones: Legendarni album "Roco punk" konačno na digitalnim platformama
U sklopu obeležavanja tri decenije postojanja izdavačka kuća Take It Or Leave It Records trudi se da reizda sve one kapitalne albume iz rane faze svog rada, koji su ostali zabeleženi jedino na audio-kasetnim nosačima zvuka. Na red su, baš za Novu godinu, došli i čuveni "srpski Ramonsi", tada tek punoletna kruševačka postava The Daltones, koji su 1996. godine objavili album prvenac "Roco punk".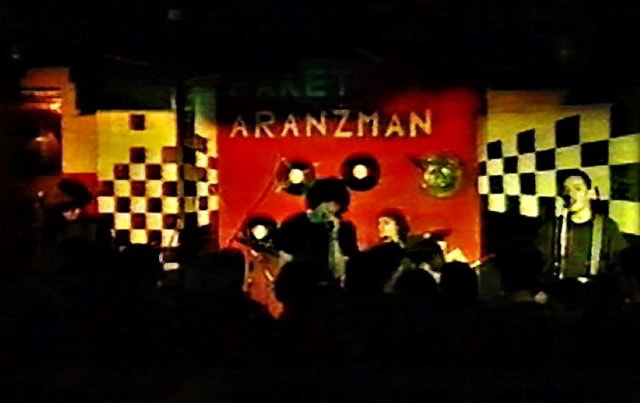 Album "Roco Punk", snimljen je septembra 1995. u kruševačkom studiju ADC. Produkciju je radio Vlada Milutinović, a snimateljski posao Darko Tomić. Od sada je dostupan i na svim relevantnim digitalnim platformama:
Digitalne platforme:
https://kasurl.com/1NxkB?fbclid=IwAR0abO4Cfhpko6Ht3K_FTGyc2bRHm3aud_l3H9k9uPg8X3RA7NBpYv-TLUo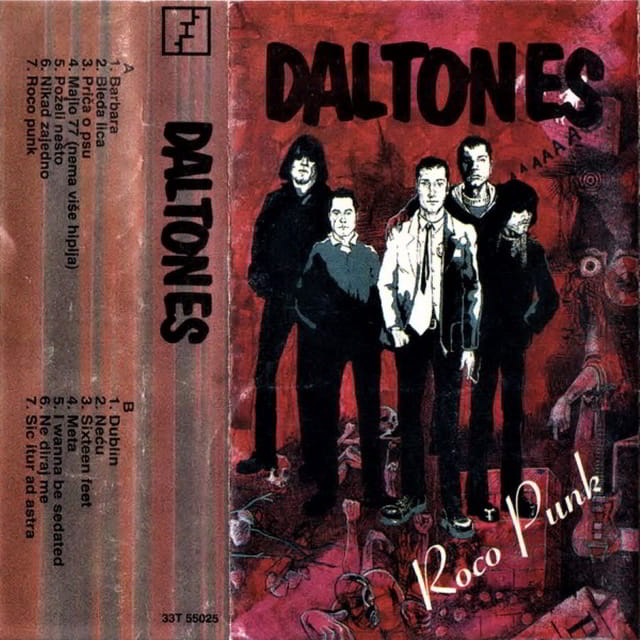 Godine 1993. u Kruševcu, Nikola Bojić – bubanj, Vladimir Radovanović – gitara, Slaviša Bobić – bas i Bojan Manojlović glas i gitara osnovali su sastav The Daltones. Po uzoru na pank rok bendove kasnih sedamdesetih (The Ramones i Sex Pistols) stvaraju autentične autorske teme. Pre zvaničnog izdanja imali su mnogobrojne koncerte po Kruševcu, Aleksandrovcu, Brusu, Beogradu, a prvi nastup održali su oktobra 1993. godine u prištinskoj hali sportova "Boro i Ramiz", na brucošijadi, kao predgrupa zvezdama večeri.
U grupu, krajem iste godine, dolazi Aleksandar Živić kao pevač, a Bojan ostaje za gitarom i dobija funkciju pratećeg vokala. Među značajnim koncertima u Kruševcu treba izdvojiti "Župin rock maraton" na stadionu FK Napretka (septembar 1994.) i dva velika koncerta u Hali sportova, sa poznatim srpskim grupama. Iz grupe kasnije izlazi Slaviša Bobić.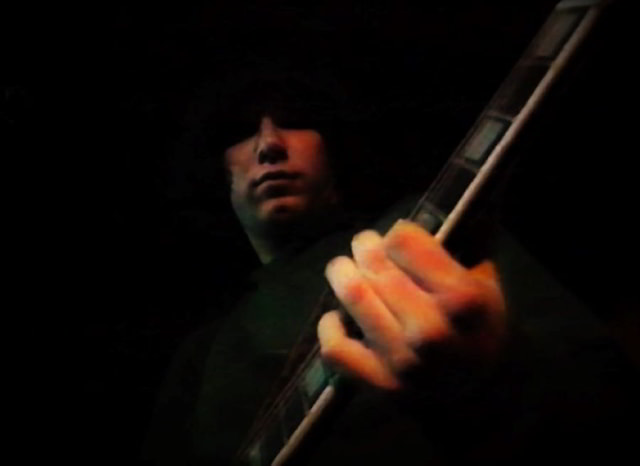 Izdvajaju se uspešne svirke u beogradskom KST-u sredinom i krajem 1996. godine. Najpre kao gosti Goblina, na promociji njihovog tad objavljenog remek-dela "U Magnovenju", a zatim zajedno sa grupama Atheist Rap, Džukele, Six Pack, KBO, Direktori, Generacijom bez Budućnosti i drugim pank jurišnicima (zabeleženo na izdanju Hi-Fi Centra, "Punk obrade").
Nakon toga sledi još jedna uspešna grupna svirka u KST-u pod nazivom "Svi protiv svih", takođe zabeležena na zvaničnom izdanju Hi-Fi Centra.
Sa spremnim materijalom za drugi album punili su koncertne prostore u Kruševcu, Beogradu, Nišu… ali nažalost – album nikada nije objavljen.