Pozivi u stranu (recenzija albuma sastava KoiKoi)
Pre neki dan izašao je prvi album sastava KOIKOI "Pozivi u stranu" za Moonlee Records na CD-u i u digitalnom izdanju, a za sve ljubitelje vinila planiran je izlazak na jesen.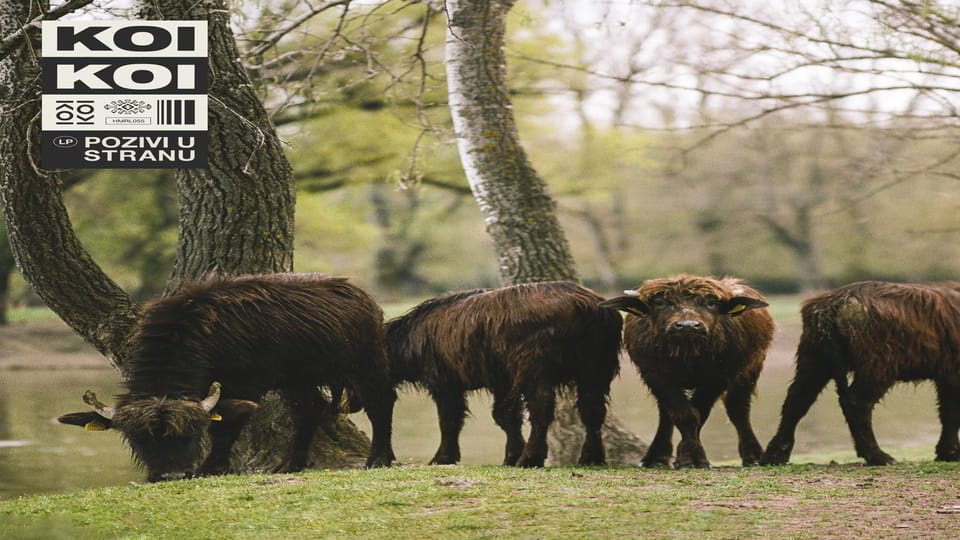 Od prve stvari "Ogledalo je zrcalo" ovaj album vas zagrli divnim ženskim vokalima i ponudi jednu divnu gitarsku pitomost i svežinu atmosfere. Čini mi se da u istom momentu slušam neke od naših najboljih bendova i to u savršeno izbalansiranom odnosu, sve začinjeno taman koliko treba i dobijam zvuk koji čini da zaboravim kišni junski dan ili da ga bolje razumem.
Produkcijski album je urađen besprekorno, zvuci su u međusobnoj ljubavi, svaki sa dovoljno prostora i svaki dovoljno okupan. Svaka stvar na ovom albumu brižljivo je ispolirina i definisana kao neovisna zanimljiva priča prvenstveno sjajnim kombinacijama fantastičnih vokala. Sa ovog albuma izdvojio bih naravno "Ogledalo je zrcalo" za koju postoji i sjajan spot. Takođe tu su "Plan", "Hangar" i "Krinolina" uz koje možete đuskati opušteno sa sve kafom ili pivom u jednoj ruci. Naslovna "Pozivi u stranu" predstavlja mali osmominutni melanholični EP sve sa SonicYouth elementima u sred pesme ("rušio bih sve pred sobom", da da čini se da svi to jako dobro razumemo). Tu je i "Misisipi" koji vas vozi kroz brzake, vodopade i predivne predele, odlična stvar. "Dodol" i "Hrast" sa etno elementima i predivnim vokalima  predstavljaju još dva vrha ovog albuma čije skrivene dimenzije otkrivate svakim narednim slušanjem.
"Pozivi u stranu" je zaista divan album, osvežavajuć i pun, donosi nam leto, socijalnu blizinu i srećne dobrim zvukom ispunjene uši i duše. Sve pohvale za KoiKoi uz želju da se uskoro čujemo uživo.
KOIKOI će svoj novi album uskoro krenuti promovisati i na koncertima:
24.6.2021 @ Ljubljana – Letni vrt Gala Hala (SI)
25.6.2021 @ Zagreb – Močvara (HR)
KOIKOI linkovi:
Bandcamp: https://koikoi.bandcamp.com/
Facebook: https://www.facebook.com/koikoiband
Instagram: https://www.instagram.com/koikoi_band
Jozo Lasta