Black Dot video singlom "S.N.S. " predstavlja album Dying Wonderland
Alternativni hard rok bend Black Dot iz Mladenovca koji je objavio nedavno debitantski album ''Dying Wonderland'' za Take It Or Leave It Records, upravo premijerno predstavlja i prvi video-singl sa njega urađen za pesmu "S.N.S. (Simulation and Simulacra)".
Black Dot je nastao u Mladenovcu 2016. godine sa idejom da oživi old school zvuk i obogati ga svojim stvaralačkim pečatom. Uporedo sa radom na autorskim pesmama, mladenovačka četvorka u početku nastupa kao cover bend, nudeći širok dijapazon obrada koji obuhvata blues, psychodelic rock, garage rock i grunge. Pored učešća na lokalnom Bass Player Festivalu, u toku 2017. i 2018. godine nastupaju i po alternativnim klubovima u Beogradu, Mladenovcu, Aranđelovcu, Smederevskoj Palanci…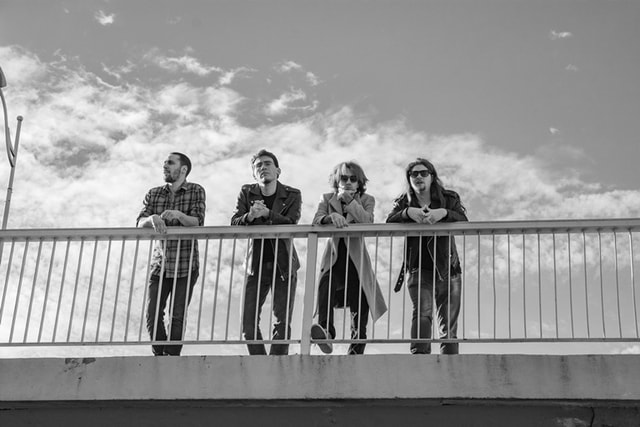 Nakon ulaska u Paradox Studio, grupa polako formira sopstveni zvuk i otpočinje rad na debitantskom albumu u saradnji sa veteranom hevi metal scene, Srđanom Brankovićem (Alogia, Expedition Delta, Psychoparadox). Svoj prvi album "Dying Wonderland" bend doživljava kao sintezu različitih muzičkih uticaja, a predstavljaju ga i kao poseban omaž umorenoj  mladenovačkoj sceni na kojoj su nekada nastupali bendovi kao što su: Wulckdroff, House of Ghosts, E.K.G, Schockproof…
Kao uvertiru u album prvenac, Black Dot je do sada samostalno objavio lyrics video za prvi singl "Last Breath" i video spot za finalnu traku sa albuma "Babylon" na kojoj gostuju Anđela Išić (vokal) i Nevena Branković (piano). "S.N.S.(Simulation of Simulacra)" je prvi spot sa albuma My Dying Wonderland.
Uprkos nepredvidivoj budućnosti čitave industrije pogođene pandemijom, Black Dot svoje muzičko putovanje otpočinje u samouverenom i optimističnom duhu. Članovi benda poručuju da se protiv pandemije i straha možemo boriti umetnošću, a da su teška vremena uvek inspirativna i povod za unutrašnju samorefleksiju i ponovno pronalaženje sebe.
Grupu čine: Boris Jekić (vokal, ritam gitara), Mijat Kostić (solo gitara), Miloš Lekić (bas gitara) i Stefan Vićovac (bubnjevi).