Novi singl "Next to you" benda The Cockblockers
Beogradski blues rock bend The Cockblockers predstavlja svoj treći singl s nadolazećeg albuma "Let it out". Nakon uspješnih "Can't stop thinking about you" te "Let it out" ovaj mladi i izuzetno energični bend nam donosi pesmu "Next to you". Autor pesme je Nenad Todorović, frontman i gitarista, uz kojeg bend čine Minja Vuletić na bubnjevima te Milan Mladenović na bassu. Pesma je, kao i celi album, snimljena u Shoom Studiju, a spot je snimala ekipa iz Diptych-a.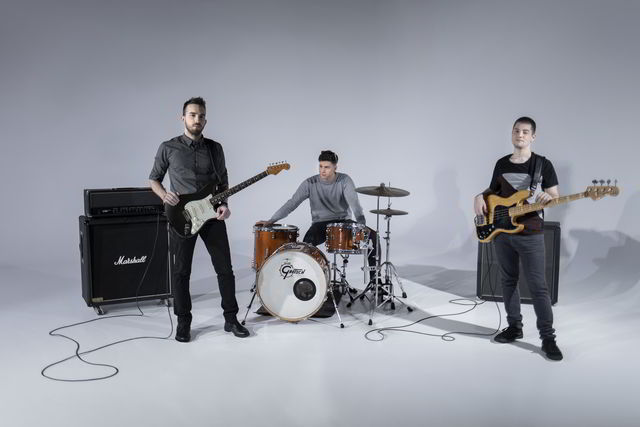 Evo što nam Nenad govori o novom singlu:
"Jako smo ponosni što smo uradili ovakav spot, mi smo rock n' roll bend te nam je jako bitno da se energija ovako oseća i na ekranu. Isprobali smo nešto novo, a ovo nam je i prvi spot koji smo radili u 4K rezoluciji. Ovo je naš treći singl s predstojećeg albuma i jako smo srećni što su prva dva singla prošla dosta dobro te da se publici sviđa novi materijal. Mi smo iskoristili ovo vreme za dovršavanje albuma koji je gotov i  lično jedva čekamo da ga objavimo na proleće, a  imamo već ideja za još pokoji singl dotada. Veoma nam nedostaju nastupi i nadamo se kako će ih biti sledeće godine."
The Cockblockers su bend koji iza sebe već ima jedan studijski album te mnogobrojne nastupe na festivalima od kojih se ističu Exit i Nišville Jazz Festival. Od ovog albuma sarađuju sa splitskom diskografskom kućom Street Pulse Music s kojom će bend, čim bude moguće, koncertno promovisati svoj novi materijal u celoj regiji.