Novi album benda Rain Delay – This Time Next Year
Bend Rain Delay u sastavu Dušan Pešić (gitare i vokali), Antonio Maletin (bubnjevi), Matija Anđelković (klavijature i orkestracije), Nikola Andrejić (fretles bas gitara) i Predrag Andrejević (električna gitara), 14. novembra izdaje svoj šesti studijski album, nazvan prema istoimenoj numeri koja ga i otvara, This Time Next Year. Prema rečima samih članova benda, ovo je zasigurno njihov najbolji studijski album do sada i predstavlja kreativni zenit ove beogradsko-novosadske death-doom fusion metal grupe.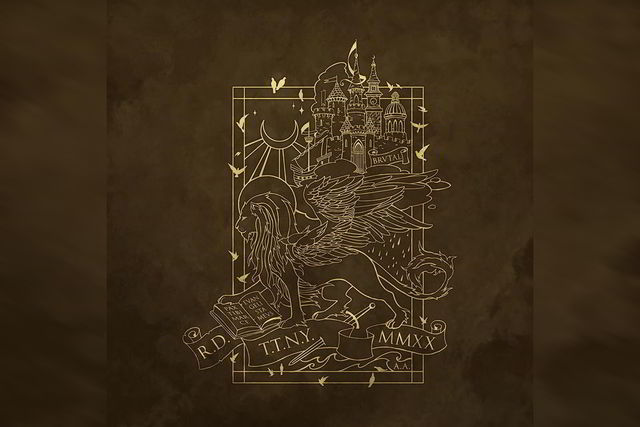 Pesme su autobiografska, introspektivna dela kompozitora i tekstopisca Dušana Pešića, koji se pored tema kao što je borba za opstanak dugogodišnje romantične veze kroz sopstveni razvoj (u naslovnoj numeri), sada bavi i nekim zrelijim temama kao što je rođenje deteta (u pesmi Siena). Izuzetak je numera Desert Twilight Recon, čiju muziku potpisuju Predrag Andrejević i  Antonio Maletin, tekst Antonio Maletin i Dušan Pešić, a koja se bavi životnim putem i ličnim razvojem njenog autora, Maletina. Inače, ovaj album čini 8 pesama, od kojih su 5 nova dela grupe, 2 su "primorske" verzije pesama Samarcołin i Kyoto Daylight Recon, sa ranijeg RD albuma Of Blood-Red and Gold, a tu je i obrada numere Tender Trip on Earth, kultnog norveškog gothic/doom metal benda Tristania.
Snimanje albuma je trajalo godinu dana, i odigralo se u Inđiji, Beogradu i Novom Sadu, od strane ekipe koja predstavlja spoj mladosti i iskustva – Igor Stanić (Superhammer, Creation of Nothing, Graveyard Neighbour studio) zadužen za snimanje i editing, Rodoljub Raičković (Infest, studio Vortex) snimanje, miks i master, Matija Anđelković (član RD, studio 130am) dodatna snimanja, i Filip Vlatković (Fipa, studio BeatBeat) editing i miks bubnja.
Za razliku od prethodnog albuma Selenophilia, ovaj obiluje gostima. Ovoga puta ih je čak desetoro. Pored već pomenutog Igora Stanića (električna gitara), tu su Mihajlo Stefanović (Denied, ex-Marica, darbuka perkusije), zatim Danko Radulović (ex-Equinox, ex-Rain Delay, bas gitara), Jelena Icić (Vranorod, vokali), Mina Pešić (klasična gitara), Mlađa Nikolić (Latebloom, ex-Frozen Moonlight, ekstremni vokali), Vanda Marijanski (Armageddon, ex-Dream Epic, mecosopran), Šerin Radeski (kvartet Habanera, violina), Gordana Georgijević (Fenix Project, vokali) i Nenad Mandić (ex-Dream Epic, ex-Rain Delay, akustična gitara).
Nakon prvog singla, objavljenog proletos (a koji je zapravo remiks još uvek neobjavljene pesme The Grand Summer, koji je uradio DJ Kid Vibes), za drugi singl, numeru Scornful Cry, ubedljivo najkraću, ali sigurno i jednu od najtvrđih koju su ikada napisali, snimljen je i video spot. Sama pesma se bavi problematikom sniženog kvaliteta života usled prekomernog rada u modernom dobu, kao i pronalaženju snage da se odupre istom. Video uradak za Scornful Cry je režirao, snimio i montirao Igor Stanić (Graveyard Neighbour Photography) na više lokacija u Inđiji i Zemunu, osvetljenje i produkciju je uradio zajedno sa Jadrankom Tzeetzah Stanić, dok je kolor korekciju uradila glavna protagonistkinja spota, Jelena Petrović.
Kao i na prethodna dva izdanja, celu promotivnu kampanju vodi menadžer benda Valerija Brkljač, dok album izdaje njena muzička kuća WebMetropolis iz Milana. Za vizuelni identitet albuma ponovo je bio zadužen bubnjar benda, Antonio Maletin, inače profesionalni ilustrator.
Lista pesama:
01 This Time Next Year
02 Scornful Cry
03 The Grand Summer
04 Siena
05 Desert Twilight Recon
06 Tender Trip on Earth
07 Samarcołin
08 Kyoto Daylight Recon