MIKROKOZMA predstavlja novi CD "Ulicom slobode"
Grupa Mikrokozma iz Podgorice ponosno predstavlja drugi, aktuelni album "Ulicom slobode".
Trio koji čine Nikola Tomić (bas, vokal), Enes Zejnilović (gitara) i Stanislav Nikičević je diskografski debitovao 2015. godine diskom "Mikrokozma". Novi CD "Ulicom slobode" je upravo objavio Dallas Records. O novom materijalu su već stigle prve impresije.
O pesmi "Zapadni Balkon", jednoj od ključnih na albumu, Stojan Stamenić je napisao za list "Pobjeda":  "Na ,,Zapadnom Balkonu", referentnoj tački, visokoj onoliko koliko to može biti jedan intimni prostor i na samom početku albuma rok trija Mikrokozma, pjevača i autora tekstova Nikolu Tomića zatičemo iznad meteža ulice. Spram kakofonije istih, od užurbanosti i trenja svijeta, uzavrelih dana. U jednoj ljetnjoj meditaciji koja potire zakone prostog običnog vremena. Znate ono, kad ni ne primijetite da je predvečerje zamijenila noć, dok dolje na pločniku, haljine vijore ljepše od svih zastava…"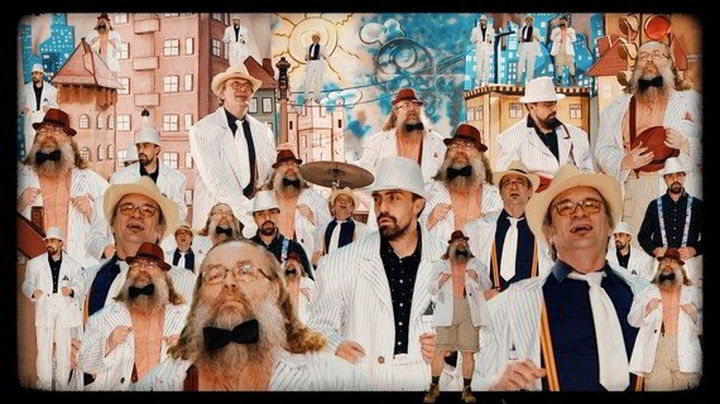 Za isti list je Dragana Erjavšek uradila intervju sa Nikolom Tomićem:
– Objavili ste album koji je s jedne strane kritika savremenog društva, a s druge strane posveta gradu. Koliko je "Ulica Slobode" slika svakog balkanskog grada u današnjici, a ne samo Podgorice?
Moram naglasiti, to što kažete kritika savremenog društva, moguće da se krije između redova. Sami stihovi pjesama su odraz u trenutku zatečenog stanja unutrašnjeg i spoljnog svijeta. Ako su opisi tako zatečenog stanja za kritiku, to je već percepcija slušaoca. Pretpostavljam da Vas je na dio pitanja navela pjesma "O izgubljenoj slobodi". Naime, dio pjesme sadrži Njegoševe riječi ("Jugoslaveni sile svoje ne poznaju…") i ona je nedvosmisleno upućena Jugoslovenima, to jest narodima koji žive na jugoslovenskom prostoru.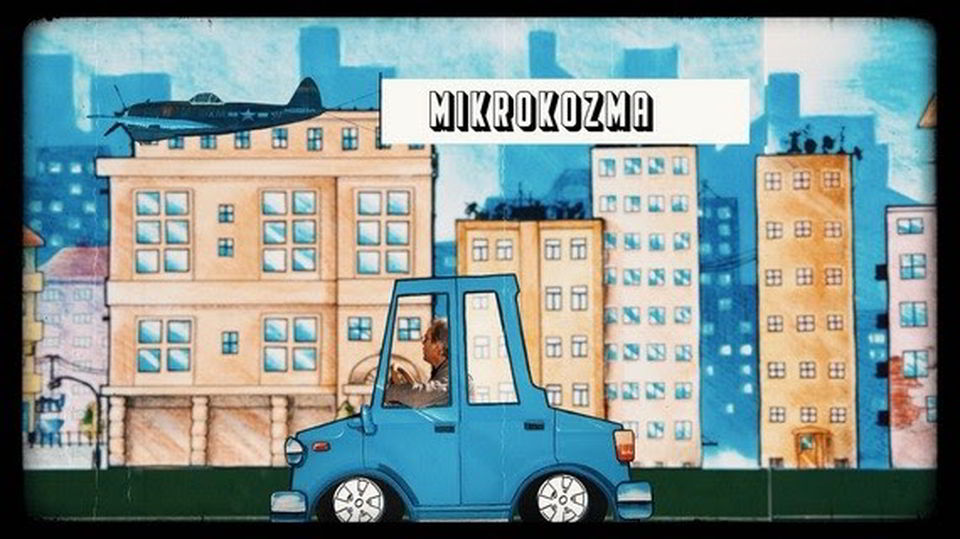 Spotom za pesmu "Jabirač" su najavili album "Ulicom slobode". O toj pesmi Nikola Tomić kaže:
"Od svih fraza koje se koriste u javnom govoru za vrijeme predizbornih kampanja, posebitu fascinaciju podstiču riječi: biračko tijelo. Zvuči kao odsječak iz nekog uputstva za upotrebu, kao na primjer: držati uspravno, boca pod pritiskom. Ili propratne dokumentacije o robi, recimo: tehnička roba, rasuti teret. To je osnova za priču o Jabiraču, čovjeku koji, iako ima pravo da bude biran, koristi neprekidno mogućnost da bira sebi vlast. Sve to nekako zaliči na pozorišnu predstavu. Šta je teže biti, narod ili vlast? Je li teže snijevati prepunog ili gladnjikavog stomaka. Na tu scenu dali smo sebi slobodu da muzikom unesemo dursku melodiju kroz šaljive riječi uz karnevalski ritam. Sve to izvedeno na sceni rukom crtanog grada našeg trik majstora. Tom igrom željeli smo da izvučemo jedan širok osmijeh."