Alive and Loud! SNB & Punkreas – Live at CK13
Nikšićki bend Punkreas kod svojih domaćina novosadskih SNB, nakon prošlogodišnjeg mini toura u Nišu i Sofiji ponovo zajedno, ovog puta u CK13 u subotu 7.3.2020 godine.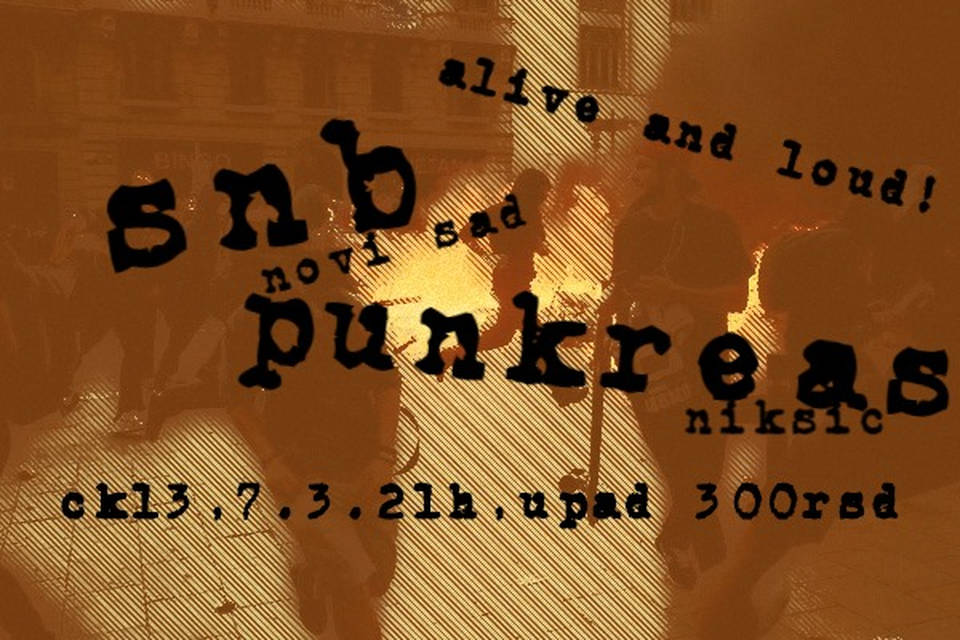 SNB punk bend iz Novog Sada nastao 1995. u Novom Kneževcu. Posle pauze od par godina, ponovo smo se SkupiliNaBrzinu krajem 2012. i od onda radimo punom parom sa novom energijom i starim pravilom ENERGIČNO, KRATKO i JASNO.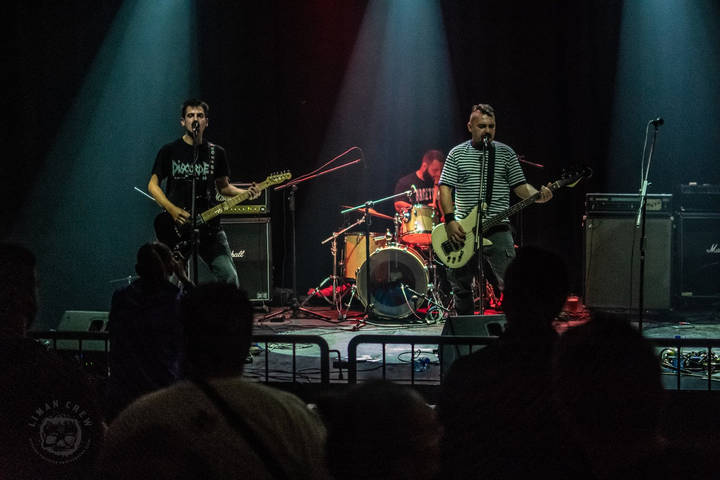 PUNKREAS punk band iz Nikšića nastao 2003 godine. Nakon Crnog bika, Explosive Exita i To be Punka 2019 vraćaju se u Novi Sad. Imaju dva albuma. "Glavom kroz zid" , "Majmunska posla" i EP "1000 zašto, 1000 zato". U januaru prošle godine snimaju novi singl "Elizabeth", da bi 31 decembra 2019 godine izbacili još jedan singl "Za vas" koji će po prvi put live izvoditi.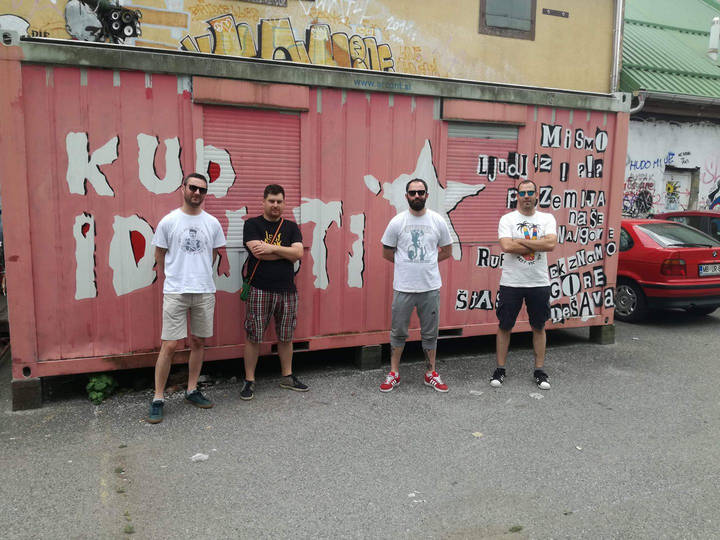 UPAD: 300 rsd
******NAPOMENA******
Koncert se mora završiti do ponoći!