"A Pill Hard to Swallow" novi spot i najava istoimenog albuma benda Quasaborn
Beogradski metal bend Quasarborn objavio je naslovnu pesmu sa svog predstojećeg albuma "A Pill Hard to Swallow", čiji se izlazak očekuje 24. januara 2020. Treći po redu singl sa ovog izdanja pojavio se u pratnji vizuelizacije za čiju je animaciju zadužen Marko Danilović Tihi, a fotografiju potpisuje Jovana Uzelac.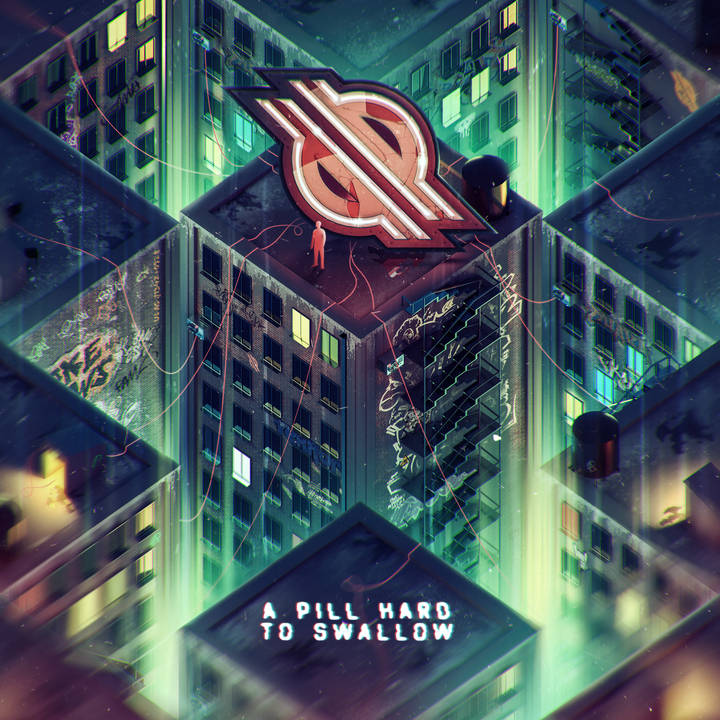 "Jako smo ponosni na "Pilulu", pogotovo jer je prožeta najrazličitijim uticajima, a opet nekako smatramo da se svi oni spajaju u jaku celinu. Pritom, konačno sam ostvario svoju dugogodišnju ideju da spojim ekstremne metal rifove i izuzetno melodično pevanje.", rekao je Luka. "Tekstualno, ceo album je za mene izuzetno ličan, ali ova pesma je posebna po tome što sam je pisao bez ikakvog filtera, razmišljanja, otklona… Tek nekoliko meseci kasnije sam postao svestan da sam na papir stavio bukvalno suštinu svojih misli i osećanja iz tog perioda svog života. Kada je čuo demo snimak, Šile, gitarista našeg bratskog benda Alitor mi je skrenuo pažnju na stih sa sintagmom "A Pill Hard to Swallow", i istog trenutka sam znao da je to pravi naziv, ne samo za ovu pesmu, nego i za ceo album."
Bend je najavio i veliki beogradski koncert koji će se održati 14. marta 2020. u sali "Amerikana" Doma omladine Beograda. Još detalja, kao i gosti koncerta će biti blagovremeno objavljeni na društvenim mrežama Quasarborn-a.
Quasarborn čine:
Luka Matković – Vokal, gitara
Marko Danilović "Tihi" – Bubnjevi
Milos Tomasović – Bas gitara
Đorđe Luković – Gitara