Obojeni Program stiže u Dom kulture!
Obojeni program je osnovan ranih osamdesetih godina u Novom Sadu, od strane nekoliko mladih ljudi koji su svoj životni i muzički izraz definitivno prepoznali u zaraznoj energiji panka i muzici novotalasnih sastava poput The Fall, Television, Magazine, Gang of Four, Joy Division. Nezamenjivo prisustvo ovog vrednog nasleđa je u nekom smislu uticalo i na činjenicu da je O. P. u toku svog dugogodišnjeg boravka na jugoslovenskoj muzičkoj sceni uvek nekako bio jako otvoreno protiv svake vrste postojećeg establišmenta, koji je, tada u svom najdražem represivnom obliku, duboko bio ukorenjen u ovoj zemlji.
Od samog početka O. P. je insistirao na pronalaženju svog autentičnog, nezavisnog zvuka, ali i načina razmišljanja drugačijeg od onog, nažalost, široko prihvaćenog.
Pred nama je jedna novembarska noć puna energije i beskompromisnog rokenrola!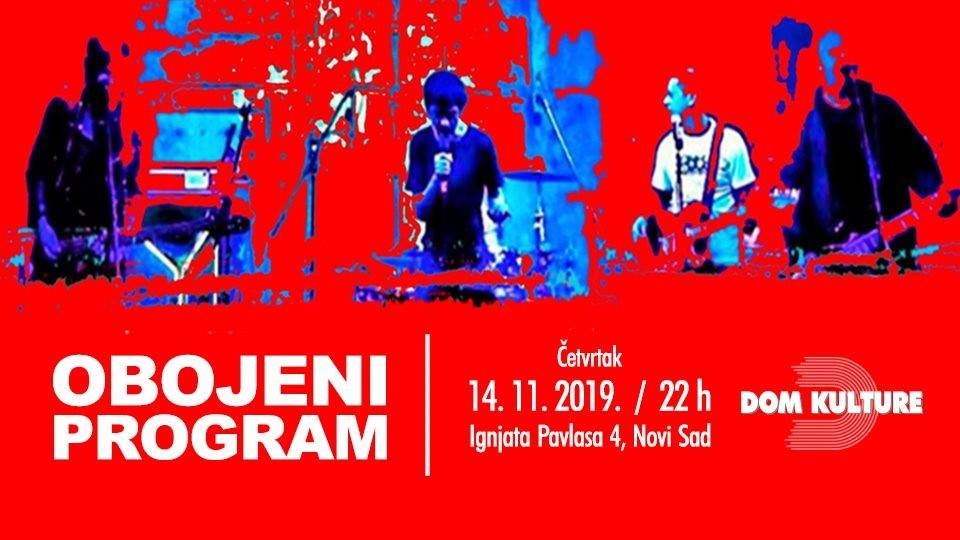 Ulaznice su u prodaji po ceni od 1.000 rsd, a dostupne su na GIGSTIX prodajnim mestima, kao i online:
http://www.gigstix.com/sve-ulaznice/6-koncerti/2868-obojeni-program.