Death Metal Veče u Božidarcu/Septicflesh & Krisiun
 MM Concerts i Serbian Hellbangers
Ponosno predstavljaju
SEPTICFLESH + KRISIUN + Diabolical + Xaon
29.03.2019. Božidarac, Beograd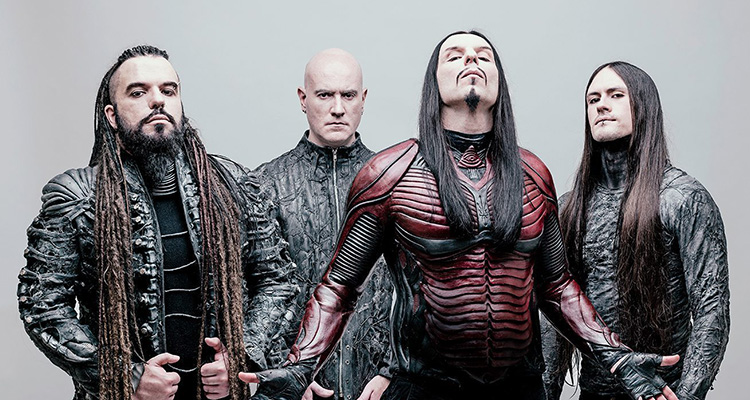 Death metal sastavi Septicflesh i Krisiun posetiće Beograd 29. marta naredne godine, potvrđeno je za SMP od strane organizatora MH Concerts i Serbian Hellbangers! Koncert će biti upriličen u Domu omladine, a pored navedenih imena, podršku će pružiti i sastavi Diabolical i Xaon.
Grčki symphonic death metal bend Septicflesh nastao je u Atini pre 28 godina. Bend je do sada snimio ukupno 10 studijskih albuma od kojih je fenomenalni Codex Omega objavljen prošle godine.
Njihovi vršnjaci Krisiun oformljeni su iste godine u Brazilu i jedan su od najdugovočnijih death metal sastava u tom delu sveta. Bend sačinjavaju tri brata, Alex, Max i Moyses. No predstojećoj turneji Krisiun promoviše Scourge of the Enthroned koji je objavljen septembra.
Death/black metalci Diabolical dolaze iz Švedske, dok se švajcarci Xaon izjašnjavaju kao sympho death metal.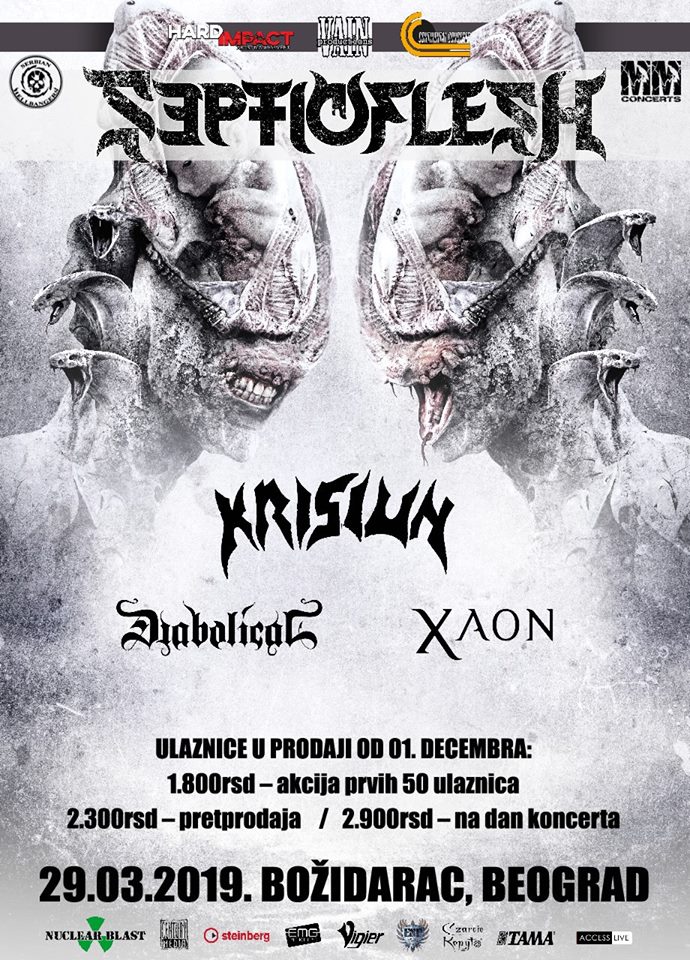 Ulaznice u prodaji od 01. decembra:
1.800rsd – akcija prvih 50 ulaznica
2.300rsd – pretprodaja
2.900rsd – na dan koncerta
Prodajna mesta: Tickets.rs, Gigstix, Felix, Mungos