MTA PAKLENO FINALE 2018 // PRVO METAL, HARDKOR, PA NA BASIVNI AFTER
Kako se stvari sa MTA finalnom žurkom 2018e razvijaju, biće gruvanja! Od ranih večernjih sati, pa do jutra.
Najavljeno, ispunjeno. Pomenuli su iz MTA ekipe svog dugogodišnjeg prijatelja Aleksandera Sejlora a.k.a. DJ Noizy Wilson, te mogućnost neke vrste saradnje na završnom MTA događaju 2018e godine. Konačan deal je pao i tamo gde gruv paklene metal i hardkor svirke stane, nastaviće energični i mračni miksevi koje pripremaju Noizy i internacionala DJ-eva iz Rusije, Italije, Poljske i Srbije, koji se okupljaju za ovu izuzetnu priliku.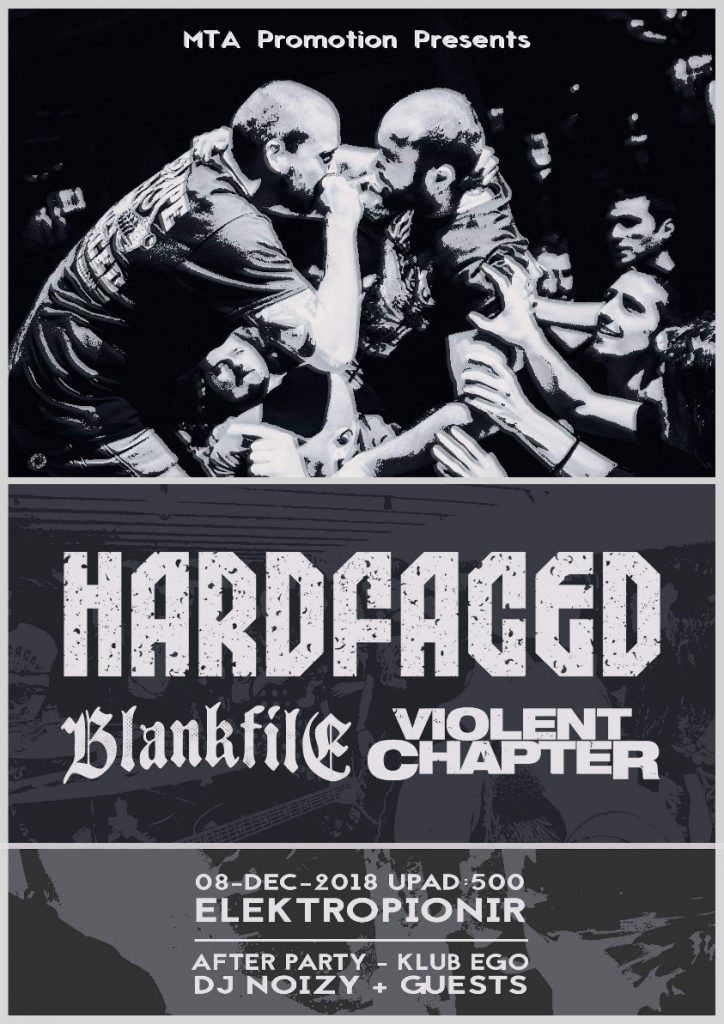 Nije prvi put da se rade ovakvi cross-over događaji i do sad je takva praksa publiku činila srećnom, jer spoji više različitih ekipa, te ponudi raznovrsnost zabave i kvalitetnih muzičkih sadržaja, a opet sve ukorenjeno u zajedničkom imenitelju – dubokog alternativnog andergraunda. Ne sumnjamo da će i ovaj put to biti slučaj.
Plan je da po završetku nosećeg događaja, koncerta masivnih tonova Hardfaced, Blankfile i Violent Chapter u Elektrpioniru, ekipa željna daljeg provoda produži do kluba Ego (bivši Underworld) i nastavi đusku, iste energije, samo u drugom ruhu. Da budemo precizni: Od melodičnog drum n bass-a preko žestokog dubstepa do trippy breakbeat/garage zvukova, kako najavljuju pomenuti domaćini aftera.
Ulaz na party sa Noizy-jem i ekipom će biti otvoren od ponoći i naplaćivaće se 300 RSD, ali oni koji pokažu kartu sa koncerta Hardfaced, Blankfile i Violent Chapter moći će da uđu besplatno. Eto još jednog razloga da to veče budete deo MTA finala – dođete prvo na metal i hardkor, pa posle na basivni after. Vidimo se!
MTA 2018 FINAL SHOW
08.12.2018. godine, 20H
KLUB ELEKTROPIONIR, CETINJSKA 15
+ AFTER PARTY (CLUB EGO, TC METRO, RUZVELTOVA 1)
CENA KARTE ZA OBA DOGAĐAJA: 500RSD