Power/Pagan Metal night – Sunglight (Gre), Ognjena Kocija (Srb)
Club Dvorište 24.12.2017.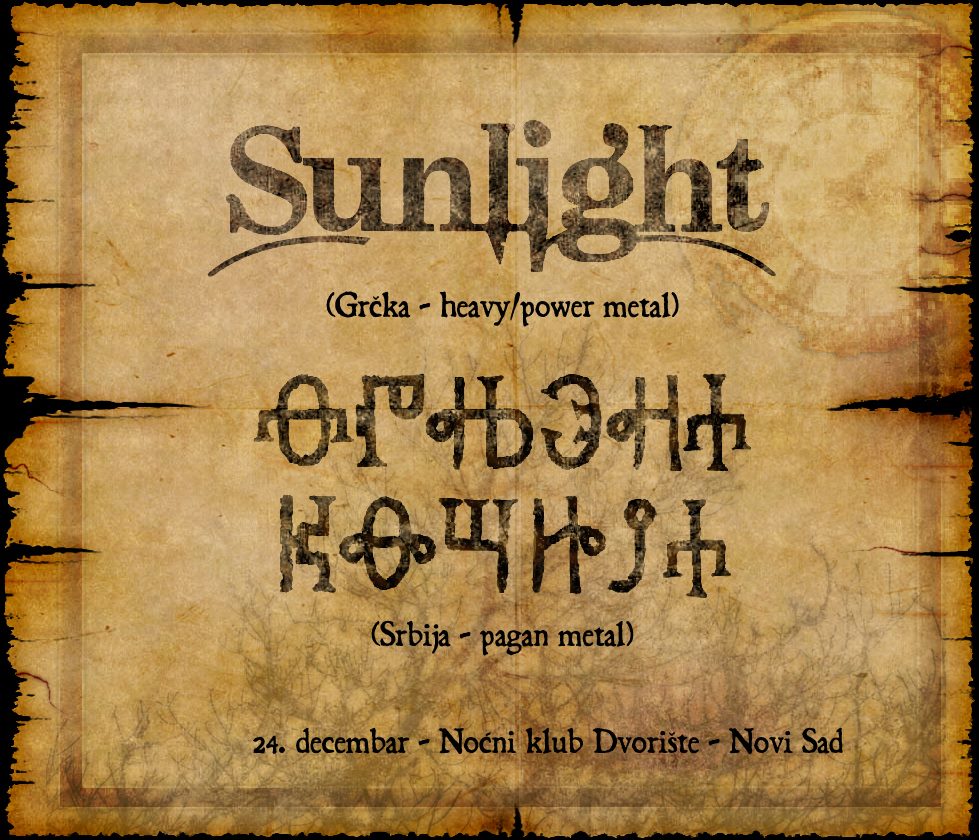 December 24thin Dvorište 2 bands and one act took place. The one to open the gig was Antonio Maletin, drummer in Rain Delay, Frozen Moonlight and Aza Guilla,  with his first solo drum performance. He had a guitarist Predrag Andrejević (from Frozen Moonlight and Obscured) helping him cover some of the amazing tracks. The mix Japanese music (main Antionios inspiration) and metal brought up for a really badass performance. Audience enjoyed every single moment of his performance.

Next were a band from Athens, Greece called Sunlight. Raising the scale with amazing melodic heavy/power metal. While performing their own songs, they did amazing covers of Halloween and Iron Maiden also. Connection with the audience was perfect. Even for someone who is the first to hear their songs, they had a chance to fully enjoy the performance when the frontman asked for everyone to sing the chorus. In the Christmas spirit they put on Christmas hats and rocked 3-4 more songs ending it with an AMAZING Iron Maiden Run To The Hills cover. All in all, it was an awesome experience.
Last but not least, hosts Ognjena Kočija, band created in 2009 from Novi Sad. Mix of Slavic mythology and black metal made for a really good end show. The audience enjoyed every bit of it by creating mosh pits in which two of the Sunlight members were also involved. Everything was on spot but I must admit at one moment I thought I went to an ACDC concert listening to TNT (too much of Oi,Oi,Oi…….). But, ignoring that, it was an amazing performance we will all remember.